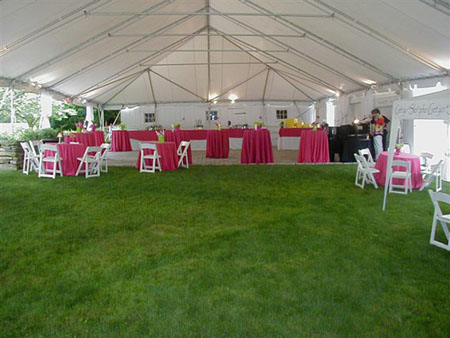 Far more than just chair and table rentals in Wood County, WV, there are numerous party accessories that can elevate your event from good to great! McGuffey Tents, Inc. has everything you might need to accomplish this feat, all reasonably priced to keep you within budget. From wedding ceremony and reception accessories, to confectionary machines and dance floors, we've got it all!
Take a look at our extensive range of rental options to see what might be right for your next party. And, if you have any questions about tent, table or chair rentals in Wood County, WV, we're happy to answer them for you.
For more information about any of the accessories we're able to rent, please contact us today by calling 304-375-7625.